RSVP Today for Our CyberSecurity Discussion!
North Bend Wealth Management invites you to join us for a discussion on CyberSecurity Made Simple with industry expert, Michael Terry of LPL Financial. At this discussion, you'll learn best practices for protecting your information and securing your accounts!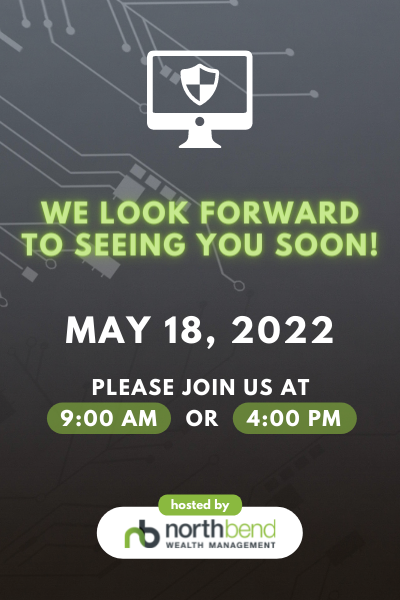 Q:

Who need to learn how to secure their online accounts?
A:

Everyone! Especially the elderly and small business owners.

Did you know that 43% of cyber attacks target small businesses? To make matters worse, the US FBI reported a 300% increase in cybercrime since COVID-19. If you'd like to learn how to protect you, your family, and/or your small business from cybercrime, join us on May 18th! During this discussion we'll explore common safeguards, scams, and threats, the nature of online predatory activity, and how you can protect yourself from these cyber crimes.